Are you still in the early stages of learning German and determined to acquire its correct pronunciation right from the start so that you do not have to retrain it in the future? Or do you already know (a little) German, are not happy with your pronunciation, and thus would like to reduce the accent of your mother tongue to a minimum?
In addition to grammar, lexis, and orthography, phonetics is an essential part of learning a foreign language that many beginners, unfortunately, do not attach great importance to, yet take up again later when they are confronted with some disadvantages that result from it in everyday life or at work. As practice shows, this aspect is difficult for many learners despite their great interest, since only the theory (which is usually incorrect or incomplete even in official sources or language schools) and their own hearing are often insufficient.
My name is Julia. I am a German native speaker from Dresden (Saxony, Germany) who has been teaching German as a foreign language since 2014. In addition to my other internet projects (e.g.
youtube.com/c/ЮлияШнайдер
or
youtube.com/c/AufDeutsch
), I have been specializing in the detailed teaching of
standard German
phonetics to non-native German speakers since January 2020. Based on the analysis of a wide range of German and foreign sources as well as many years of experience as a German teacher, I have developed a special phonetic course with my own materials that I am now able to provide my full-course students with. The ultimate goal of these lessons is to speak GERMAN WITHOUT an ACCENT. 
Introduction | DEUTSCH OHNE AKZENT
Обработка видео...
If you are interested in the
detailed
theoretical basis for German phonetics and its
systematic
approach, I highly recommend my full-fledged course. There are
two
programs to choose from:
Program:
Beginner German Phonetic Course
Proficiency Level of German: 
A1 - A2
Language of Instruction: 
German / English / Russian
Topics:
1 Vowel Letters 2 Consonant Letters 3 Letter Combinations 4 Letter Combination ⟨CH⟩ 5 Letter ⟨R⟩ 6 Pronunciation Rules - - -
➥
PDF File
Number of Hours: 
at Least 10
Program:
Advanced German Phonetic Course
Proficiency Level of German: 
B1 - C2
Language of Instruction: 
German
Topics:
1 Vowel Sounds 2 Consonant Sounds 3 Sound Combinations 4 General Pronunciation Rules 5 Letter Combination ⟨CH⟩ 6 Letter ⟨R⟩ 7 Word Stress 8 Phrasal Stress 9 Intonation
➥
PDF File
Number of Hours: 
at Least 20
If you 1) just have a
slight
(= almost no) accent of your native tongue, 2) just want to improve your German pronunciation
a bit
, 3) are
not interested
in the detailed theoretical basis for German phonetics, or 4) have already
completed
one of my programs, you can also opt for a pronunciation training. Using
various texts
, I will go into all your pronunciation errors and explain them in detail. The language of instruction is German. Just get in touch via
julia@deutsch-ohne-akzent.com
, or use the contact form at the bottom of this page.
-

P r e p a r a t i o n

-
If you have a
specific text
and need to prepare for a public
speech
(be it a presentation for partners, a talk to the management, a video address on your website, or a celebratory speech), I can help you work on your pronunciation for this specific speech. During class, we will concentrate exclusively on the text you have prepared and refine its pronunciation
without
going into the detailed phonetic theory. Just get in touch via
julia@deutsch-ohne-akzent.com
, or use the contact form below.
-

C o n s u l t a t i o n

-
If you just have
specific theoretical questions
about standard German phonetics and are not interested in correcting your pronunciation, you are welcome to ask them at a consultation hour. To do so, just get in touch via
julia@deutsch-ohne-akzent.com
,
or use the contact form at the bottom of this page.
Requirements
• Stable Working Schedule (NO Shift Work) • Stable Internet Connection • Webcam • Punctuality
I speak and use standard German in everyday life and have a rich experience of working with students from different countries.
Clear schemes and pronunciation rules allow you to comprehend why Germans speak the way they speak and apply them into practice.
I cover any sounds and phenomenons and give you detailed explanations, after which you should not have any questions left.
If you still have any questions outside of our online classes, I will be happy to answer them.
Depending on my free capacity, I teach classes from morning to night on any day of the week, incl. weekends.
Choose between a full-fledged course or another type of lesson, one-to-one or group classes, the language of instruction, etc.
The service price shown on this website falls below the average market prices for phonetic classes.
You can pay via bank transfer or PayPal as well as for several lessons or each lesson separately.
My lessons open new opportunities and allow you to become more self-confident and be better understood by German native speakers.
Recommend me to a new full-course student and get another lesson for free in addition to your trial lesson!
- Can I start taking classes right now?
- Do I need to have a printer at home?
- Do I get all of the materials at once?
- Can I pause or cancel the course at any time?
- Can I request a trial lesson first?
- How does the trial lesson work?
- How often and for how many hours am I to pay in advance?
- Does the hourly price apply to any type of lesson?
- Is it possible to take group classes?
- I live in Dresden. Is it possible to take offline classes?
- Are there any age restrictions?
- How does the first program differ from the second?
- Is it possible to record and save my classes for personal use?
- How exactly does the course work?
- How much time does the whole course take?
- Will I actually speak German without any accent?
Unterrichtsdemo | DEUTSCH OHNE AKZENT
Обработка видео...
NOTE: this video shows a student of my 2nd course program, which is why our classes are held in German.
B E F O R E - A N D - A F T E R C O M P A R I S O N
Before-and-After Comparison | DEUTSCH OHNE AKZENT
Обработка видео...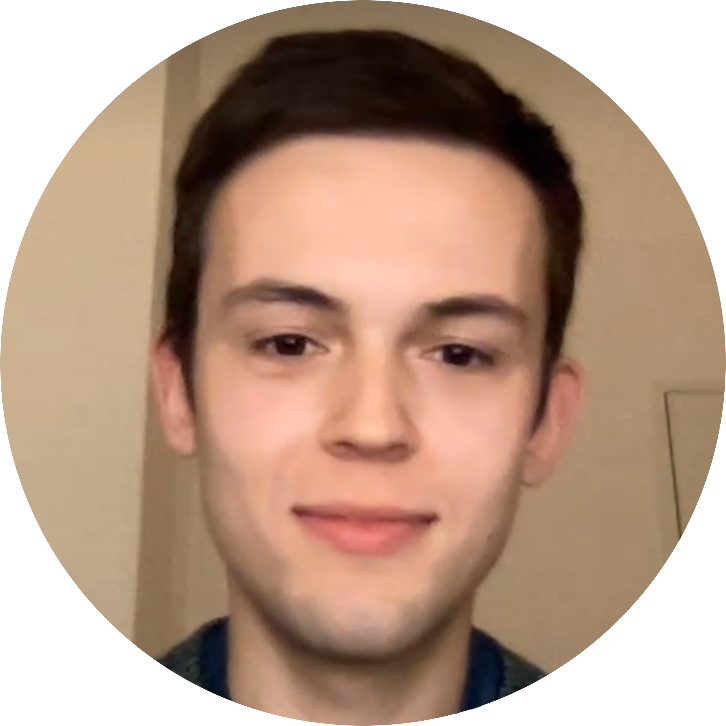 Я начал заниматься с Юлией, уже имея небольшой опыт в работе над произношением с другими преподавателями, что позволило мне в полной мере оценить знания и профессионализм, с которыми Юлия подходит к своим урокам. В течение наших уроков Юлия смогла дать мне всю необходимую теорию в максимально понятном и простом виде, при этом не теряя даже мельчайших особенностей фонетики. Стоит отметить, что на этих уроках я получил не только теоретические знания, но также необходимый объём практики, который позволил мне в итоге говорить практически без акцента. Одной из важных особенностей уроков с Юлией является то, что она прекрасно говорит на русском и поэтому понимает, откуда именно возникает русский акцент в немецком и что нужно делать, чтобы от него избавиться. Я очень доволен результатом наших уроков и могу рекомендовать их каждому, кто хочет избавиться от акцента.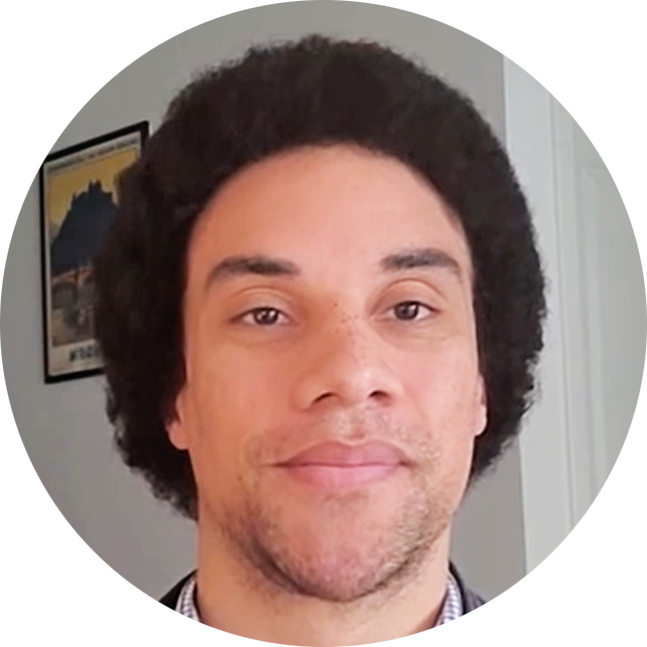 Als Lëtzebuerger ass et net ëmmer einfach, d'Läuter vun der Mammesprooch an dem Däitschen auserneen ze halen, och wann een d'Schrëftsprooch soss gutt beherrscht. D'Julia huet direkt déi spezifesch Läuter a menger Aussprooch identifizéiert, déi net honnertprozentesch héichdäitsch geklongen hunn, an huet mir och déi theoretesch Hannergrënn ganz verständlech erklärt. Ech géif seng Coursen jidderengem empfeelen, dee säin Héichdäitsch wëll perfektionéieren!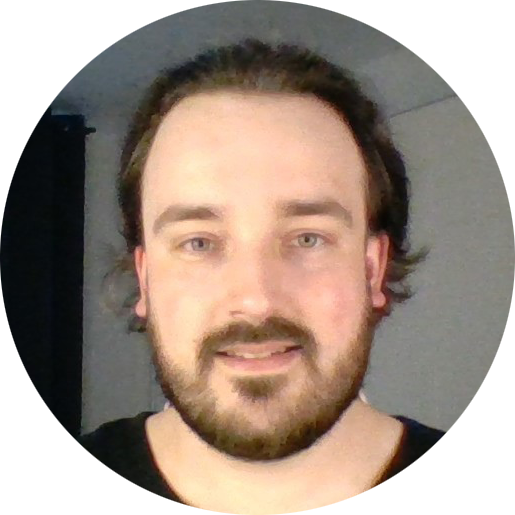 Я був одним з перших учнів Юлії і я дуже радий, що пройшов навчальний курс з постановки вимови під її керівництвом. Її самовіддача та професійний підхід до своєї справи не залишать нікого байдужим. В процесі проходження курсу детально і зрозуміло розбирається абсолютно кожен аспект німецької фонетики, після чого не залишається більше ніяких питань. Правильно поставлена вимова зробила мене набагато впевненішим при спілкуванні німецькою мовою, а отримані знання відкривають мені тепер більше можливостей як у побутовому, так і у професійному житті.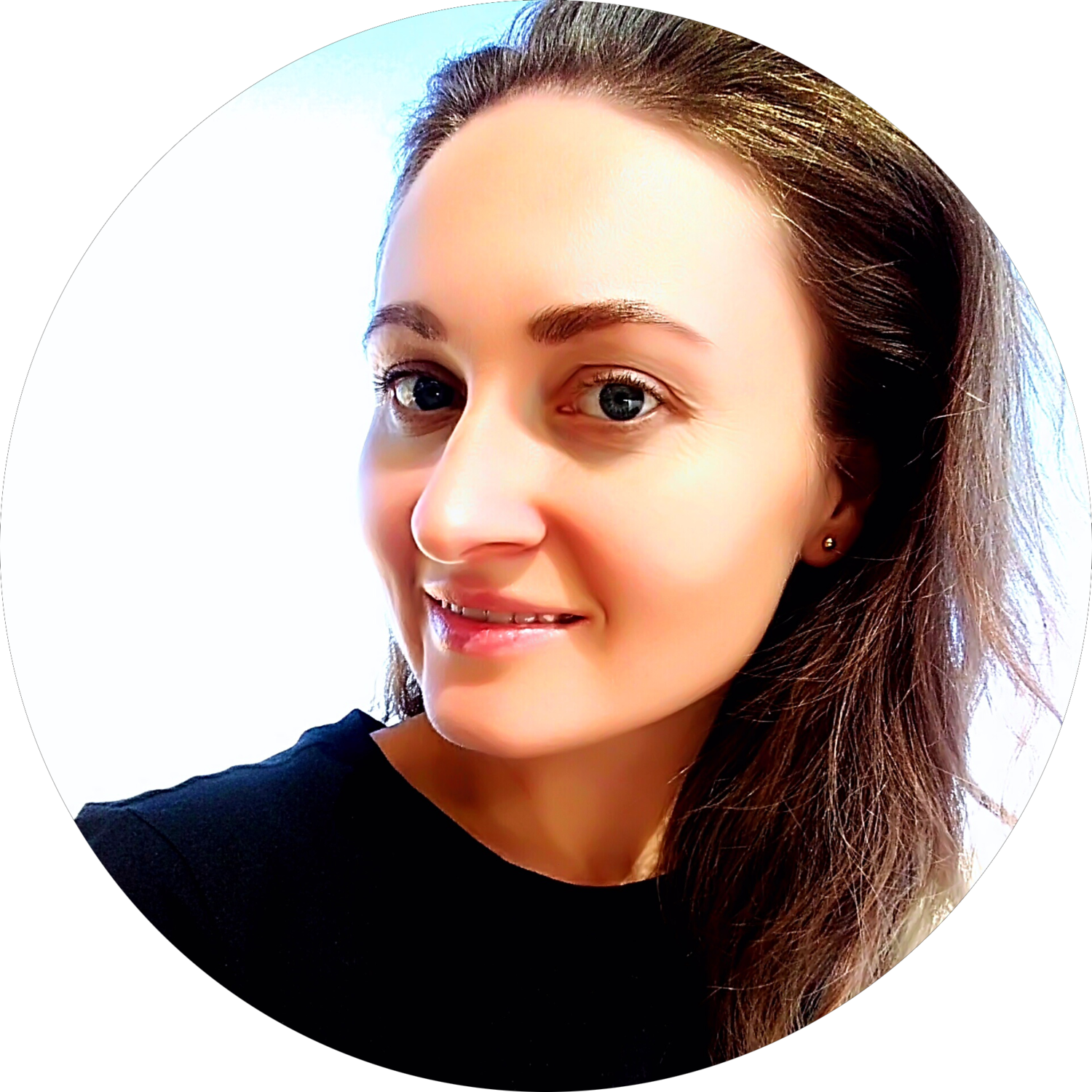 Přestože se už několik let učím německy, nikdy jsem nebyla spokojená se svou výslovností, která je pro jazyk tak důležitá. Z toho důvodu jsem chtěla na své výslovnosti zapracovat a pomocí kurzu fonetiky, který vede Julia, si mohu dovolit říci, že se mi ji podařilo zdokonalit. Julia má velmi ochotný a přátelský přístup, takže jsem se na každou hodinu s ní moc těšila a maximálně si ji užila. Navíc jako rodilá mluvčí ihned zachytila chyby, které jsem já sama neslyšela, nebo naopak slyšela, ale nedokázala určit přesnou chybu. Výslovnost jsem trénovala na cvičeních a později i textech, které jsem si mohla sama vybrat. Také hodnotím to, že hodiny nebyly jen o teorii, ale hlavně o praktickém cvičení. Julia mi také dala různé tipy a triky, jak jednotlivá slova, co nejlépe vyslovit, aby zněla jako od rodilého mluvčího :) Určitě mohu kurz jen doporučit. Já sama jsem byla maximálně spokojená!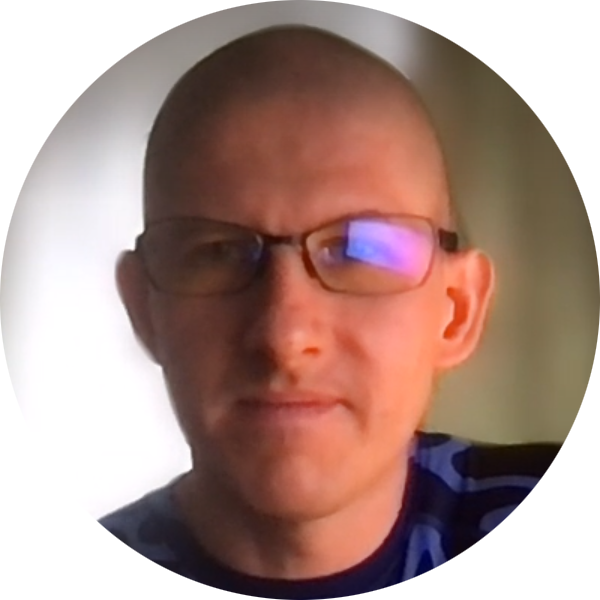 Юлин курс на YouTube мне посоветовал мой репетитор по немецкому (преподаватель МГУ). После него решил взять индивидуальный курс по фонетике и произношению. Занимаюсь уже второй месяц – оооочень доволен! Отличное качество конспектов, всегда позитивный и доброжелательный настрой преподавателя, искреннее желание научить, доступное и эффективное объяснение сложных моментов в немецком произношении, 100% практики. Юлин курс по качеству – это как Mercedes-Benz S-класса. :) Юля, спасибо!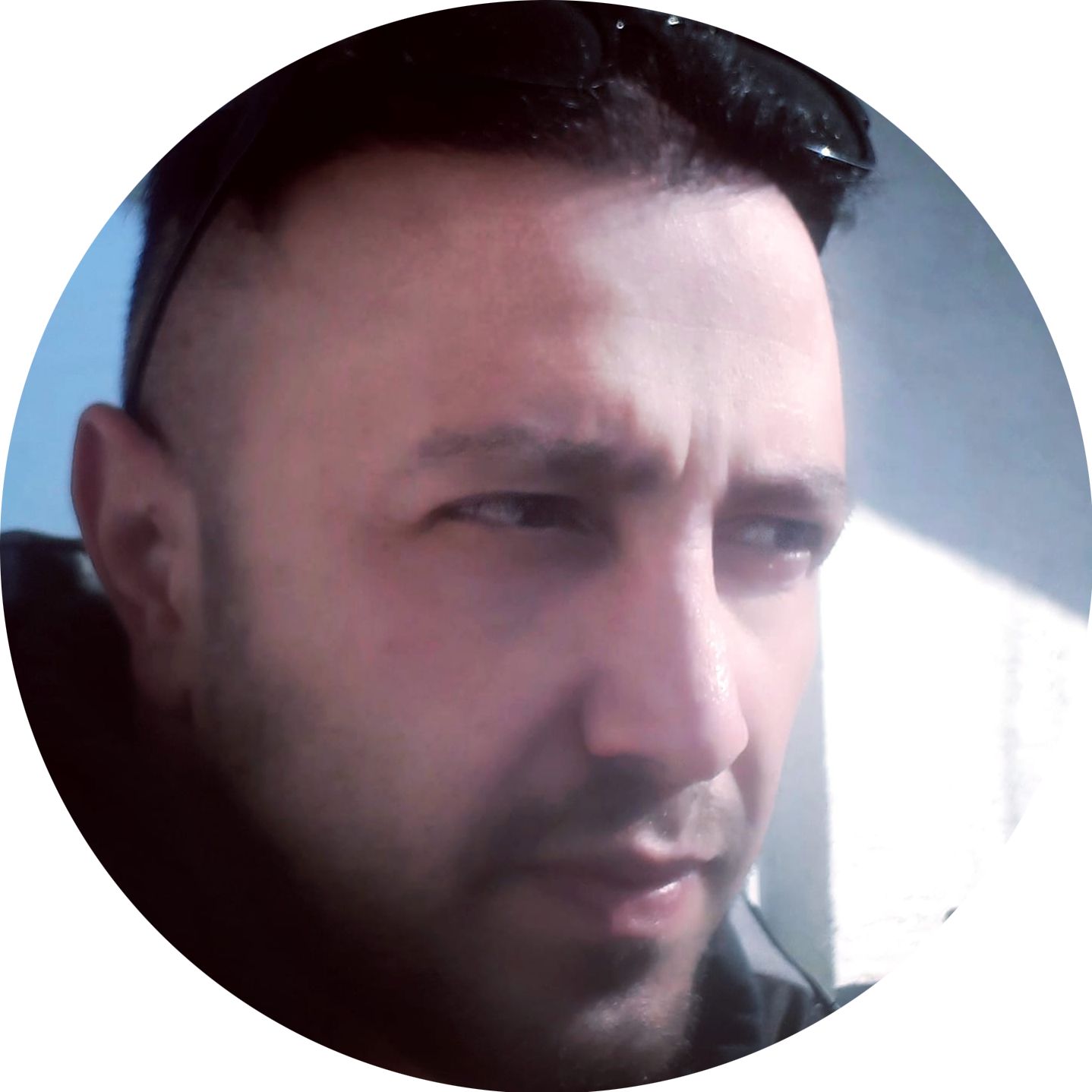 Գերմաներեն լեզուն սովորելիս, ձգտել եմ, որ խոսքս հնչի գերմաներեն: Այդ ցանկությունս իրականացնելու համար սկսել եմ հնչյունաբանության դասընթաց Յուլիայի հետ: Դասընթացի ընթացքում շատ մանրամասն անրադարձ է կատարվել գերմաներեն լեզվի հնչույնաբանական կառուցվացիքն, բառի և նախադասության շեշտադրությանը, նախադասության ինտոնացիային: Դասընթացը ավարտելուց հետո նկատվել է ինձ մոտ արտասանության էական բարելավում, որը ավելի հեշտացնում է հաղորդակցությունը լեզվի կրողի՝ գերմանացիների հետ: Առնվազն տեղին է նաև խոսել Յուլիայի՝ որպես ուսուցչուհու և մարդկային որակների մասին: Դասընթացին Յուլիան շատ պատասխանատու է ու պրոֆեսիոնալ և միշտ փորձում է անընդհատ երկխոսության միջոցով բարձր արդյունքի հասնել: Իսկ մարդկային առումով, հրաշալի մարդ է, որի հետ աշխատելիս ուղղակի կարելի է մեծ բավականություն ստանալ: Միանշանակ Յուլիային կարող եմ խորհուրդ տալ:
Elena, 34, Germany
C O U R S E (2)
Ich habe jahrelang nach jemandem gesucht, der/die mir hilft, meinen Akzent zu reduzieren. Mit Julia habe ich die beste Lehrerin gefunden. Sie ist absolut zuverlässig, und der Unterricht ist sehr detailliert. Auch wenn meine Aussprache schon auf ziemlich fortgeschrittenem Niveau war, konnte ich eine Menge aus Julias Unterricht mitnehmen. Heute korrigiere ich sogar deutsche Muttersprachler, wenn sie bestimmte Laute falsch aussprechen ;-) Die Investition hat sich auf jeden Fall gelohnt!
Click on the student's name to open his or her social media profile.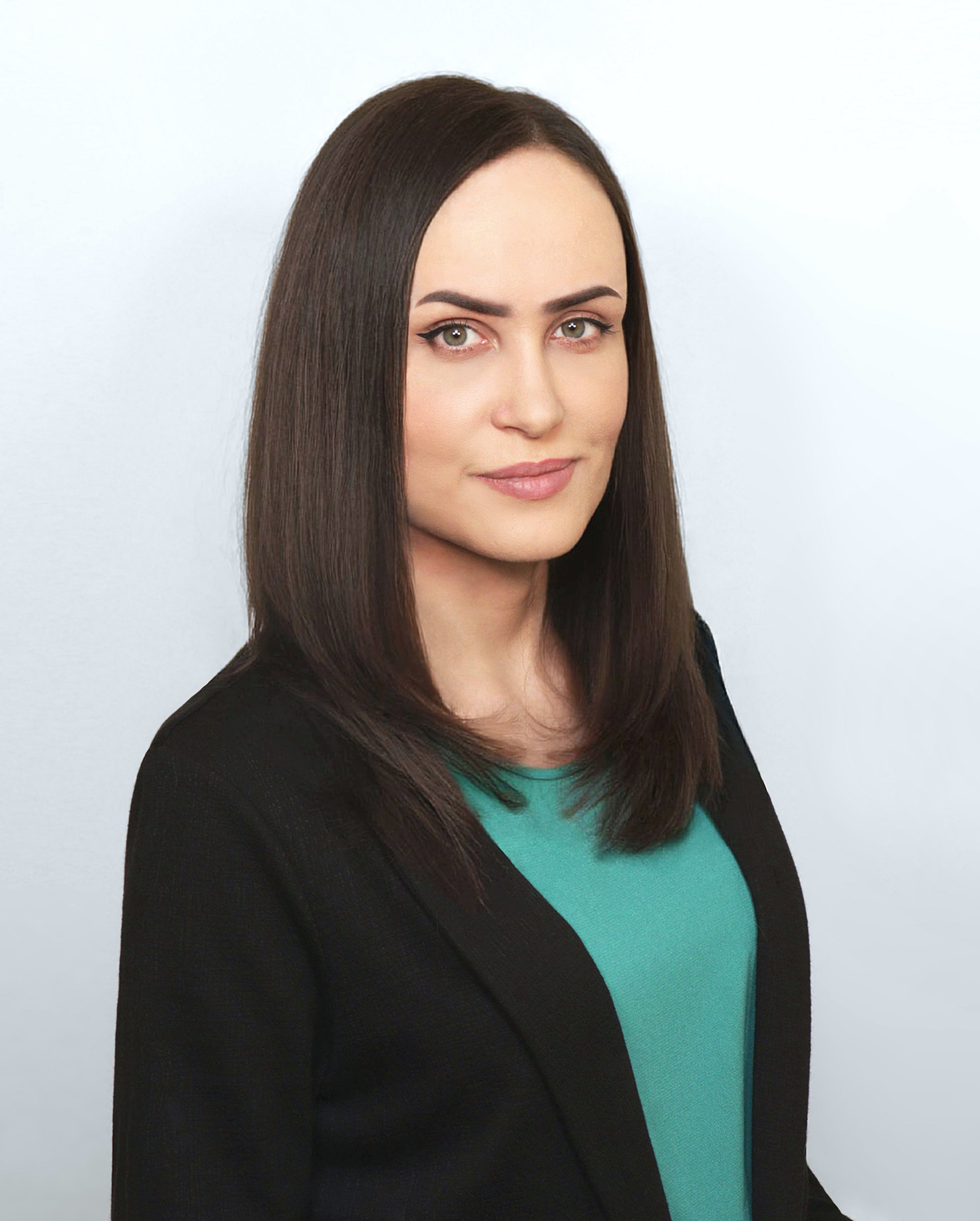 If you have
familiarized
yourself with the content of this page and are interested in a
training
,
preparation
, or
consultation
session, just write me at
julia@deutsch-ohne-akzent.com
, or use the contact form below. To request a trial lesson, please use the
button
in the
-Course-
subsection.
This website is still under construction.